Wilde East Towne Honda Dealership in Madison, Wisconsin
Is this your Business?
Customize this page
Claim this business
Sales Hours
08:30 AM to 08:00 PM
Service Hours
07:00 AM to 06:00 PM
Parts Hours
07:00 AM to 06:00 PM
Service
Monday
Tuesday
Wednesday
Thursday
Friday
Saturday
Sunday
Sales
08:30 AM - 08:00 PM
08:30 AM - 08:00 PM
08:30 AM - 08:00 PM
08:30 AM - 08:00 PM
08:30 AM - 08:00 PM
08:30 AM - 05:00 PM
Closed
Service
07:00 AM - 06:00 PM
07:00 AM - 06:00 PM
07:00 AM - 06:00 PM
07:00 AM - 06:00 PM
07:00 AM - 06:00 PM
07:00 AM - 03:00 PM
Closed
Parts
07:00 AM - 06:00 PM
07:00 AM - 06:00 PM
07:00 AM - 06:00 PM
07:00 AM - 06:00 PM
07:00 AM - 06:00 PM
07:00 AM - 03:00 PM
Closed

Dealership Services - Service, Finance, Cash For Car, Sales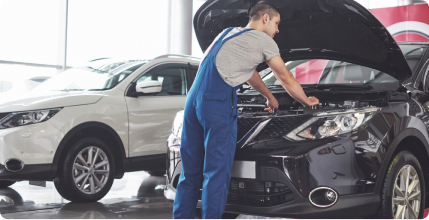 Car Service? You Have Us
Want the best car- service to smoothen your drive? Here with us you get the best assured auto service which includes roadside assistance, Engine Oil Filter Replacement, Air Filter Replacement, Coolant Top-up, Brake Fluid Replacement, etc. Just visit our website for more details and fill the form. Off you go!
Service Specials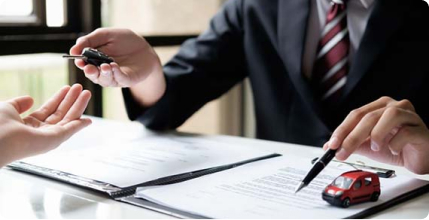 Perfect Avenue For Financing Your Car
Want to know how to finance for your car with us? We'll provide you with our different car financing option to help you lead the way like quick sanction& disbursement of car loan at least possible rate of interest for long tenure, car loan EMI, insurance and warranty claim, leasing car facility, etc.
Vehicle Financing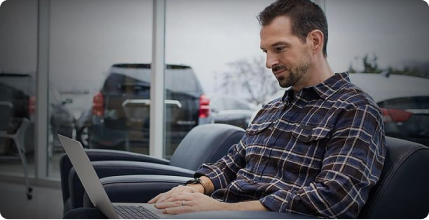 Why Sell Your Used Car With Us?
Want to sell your used car but its not in excellent condition? No problem. Come to us for we accept four-wheeler of all kinds ranging from cars, SUVs, Sudans to vans, jeep , etc. Want more details? Visit our website and check the special schemes, offers and discount. So book your deal near yourself right now.
Vehicle Trade In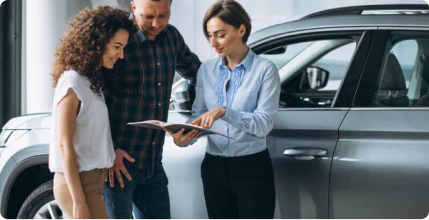 Why buy a car from here
We have wide selection of all cars, SUVs, trucks, crossovers, and hybrids for sale. Our staff, show you best vehicle offers, and take you through our complete line of vehicle inventory. Whether you choose to buy or lease, our team is here to help you find the best car in your budget.
Certified Cars
Review From Google (Most Relevant)
Exceptional service with knowledgeable and caring staff. This is our 3rd vehicle purchase and have always been treated as family. Driving a Honda has brought worry free safe transportation to the whole family. Knowing we can shop and pick out our vehicles without any worries or concerns as everything is fair, honest and taken care of. We recommend to become a part of the Honda family.
FALSE/DECEPTIVE ADVERTISING on-line to lure in customers with Honda Lease Loyalty Offer that stated 'receive $750 on new 2022 models. $750 toward Cap Cost Reduction or Down Payment Assistance with the lease or purchase of a new and not previously reported sold 2022 Honda to qualified current owners of any 2012 or newer Honda vehicle...' My story was I deposited $500 to hold the vehicle. When the vehicle arrived and before signing the contract I asked the manager (Peter) about their advertisement but he refused to honor it. He said he and his advertisement firm wrote the advertisement and he "made an error". Also he claimed that I did not own a Honda 2012 and newer so I was not qualified. I said, I was going to buy a 2022 Honda from your dealership so that makes me qualify for the incentive of $750. He said, "the advertisement is only for lease vehicles and not for purchase vehicles so I was not qualified for their loyalty offer/discount." Also he baited us to buy a bigger and more expensive (Honda Pilot) vehicle with a $1000 incentive, I believe it was another lie. I told him that if he didn't honor the advertisement then it's false advertising to customers and they can get sue for it. He then said if you threaten to sue then "I have the right to not sell you the car...I will sell your car to someone else today..." and he went into a lawyer mode. He was in denial of their false advertisement and kept laughing in a mocking way like I don't know what I was talking about. 40+ mins later Wilde East Towne Honda totally changed their advertisement to state, '$750 toward Cap Cost Reduction with the lease through Honda Financial Services of a select new and not previously reported sold Honda to qualified current owners of any 2012 or newer Honda...' on their website. I haven't got my $500 deposit refund, the vehicle, or the incentive offered. Wilde East Towne Honda stated that "the Honda Loyalty Program is specifically for Honda owners that already own a Honda, which you do not" but according to their manager the ad was only for lease cars and not purchase cars that was why he didn't honor the ad in the first place. Also the advertisement 'offer excludes recent purchases... not redeemable for cash...'. So when will a customer able to redeem or get their $750 incentive then? If a customer can't get it during or after purchase then when can they get it or maybe never was the intention? Sounded like the ad, customer service manager, and new car sales manager (Peter) was lying, misleading, and misrepresenting. If Wilde East Towne Honda couldn't lure you to finance with their high interest rate and/or buy a more expensive vehicle then they'll threaten you and tell you they have all kinds of rights not to sell you a vehicle. Will you waste your money, time, patience, effort, and risk the pain at this car dealership? How do these in denial, hypocrites, and greedy people sleep at night and face their children and family members knowing they con others on a daily basis for a living is beyond my knowledge and understanding of decent human beings? Was any one a victim of this kind of false/deceptive advertising either from Wilde or any other car dealerships? Can anyone tell me if this is transparency, good faith, and honesty business practices or not? Comparing the original ad to the revised ad, does it seemed like they made an honest error/mistake or did it completely changed and added new meanings and wordings to the advertisement? Shouldn't the businesses that advertises their services and products be held responsible, accountable, and liable for them? Did Wilde East Towne Honda break any laws? Below are the original, revise, and differences between the two advertisements so you be the judge.
Numerous issues including alteration and falsification of my finance application. When purchasing a used vehicle last year, the finance manager (Brent) altered my wife's employment information, presumably to improve our loan application. We brought the error to his attention and he said he would never do something like that; he was ordered to by his boss because 'that's just what we have to do.' He said it was no big deal; however, turns out this constitutes bank fraud which is a very big deal. I called back the next day and related this story to the sales department manager (Steve) who said this is not the first occurrence of this problem with Brent. He worked with me to mostly resolve the issue. He reimbursed me for several additional purchases we felt swindled into purchasing. Among the items, Steve offered to reimburse us for a $200 theft protection service that was supposed to have been included free of charge as part of a package. I accepted his offer but that reimbursement never came. I followed up for 6 months and was repeatedly told it was in the works. Now, nearly a year since the purchase, still no reimbursement for the theft protection and the vehicle has been a lemon. We have spent $1700 on repairs and will need to spend another $2000 for AC and transmission repair.
Went for a "free" 2 hour safety repair, which of course required $500 worth of related work and took 6 hours. They also wanted to do another $200 worth of work I already knew about and that could be, but didn't NEED to be done, So I declined that. Apparently they didn't notice the obvious, not normal, noise when they drove the car out of the shop after the "repair", but I noticed it as soon as I drove away. I immediately drove back & the service manager, Honda John, agreed that something was wrong and that I shouldn't drive the car. In addition the didn't NEED to be done repair was now worse & did need to be done. Go figure. Even bigger problem - I live over 25 miles away, don't know anyone in the area, & there are no rideshares or taxis available in the area. So Honda John very graciously drove me all the way home, even though his shift was ending! THANK YOU!! The next day, when my "2 hour - free", actually 2 day - more than $800 repair, was done (defective new wheel bearing) my key wouldn't work in the door lock. The service manager (sorry, forgot your name) came to my rescue and spent a substantial amount of time making sure my car was good to go. So, the repair shop-mechanic? 0 stars - could be even longer story... The service managers? 5 stars!
Wilde Honda of Madison is a great place to buy a car. When you go there they do not pressure you into buying and the staff is great also. We deal with Scott Jenson, he is a great guy to deal with. He goes through everything with you so that when you leave the lot with a car that you know how to operate it. We have bought five cars from Wilde now and we don't plan on going anywhere else to buy a car.
I bought a Honda 2017 CRV, certified used for a little over 25,000 and within 7000 miles and about four months of ownership the transmission failed. This vehicle was lightly driven back-and-forth to work on a highway Monday through Friday. True the vehicle was out of warranty but only buy a few thousand miles and less than 30 days. Repair cost for a transmission was $7500, $1500 in rental car fees and $150 tow. Total out-of-pocket to me $9150. This dealership took no ownership in the problem and clearly this problem existed before the car was sold to me. They told me everything I wanted to hear and that they were going to work with me on this problem until I presented them with the cost of repairs and then I was told there was nothing they could do for me. This shows very clearly how they stand by their customers, how unethical they are as a company. Once they have your check you mean nothing to them. I truly never had much trust in car dealerships to begin with but this one goes down as number one in my book of the worst dealership I've ever dealt with.
We have been taking our CRV here for service for several years. The staff have always treated us well - getting us in for service quickly, not charging us for small fixes like adding brake fluid, and going above and beyond to make sure we leave feeling like valued clients. Special shout out to Tim, Derek, and Mikaila! We will continue to recommend them and look forward to doing business with Wilde in the future.
Ashley and Aaron were very kind and helpful. They worked with me through a disagreement I had until we came to a resolution we both were happy with. They also were considerate when I had a hiccup with my financing and gave me some more time to get it all sorted out. Kenn and the whole finance department were patient and supportive with a great sense of humor. - Joe