Warsaw Chrysler Dodge Jeep Ram Dealership in Warsaw, Indiana
Is this your Business?
Customize this page
Claim this business
Chrysler dealer Warsaw
Dodge dealer Warsaw
Jeep dealer Warsaw
Ram dealer Warsaw
Dealership Services - Service, Finance, Sales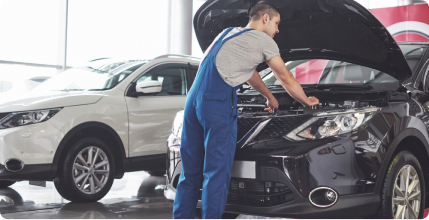 Car Service? You Have Us
Want the best car- service to smoothen your drive? Here with us you get the best assured auto service which includes roadside assistance, Engine Oil Filter Replacement, Air Filter Replacement, Coolant Top-up, Brake Fluid Replacement, etc. Just visit our website for more details and fill the form. Off you go!
Service Specials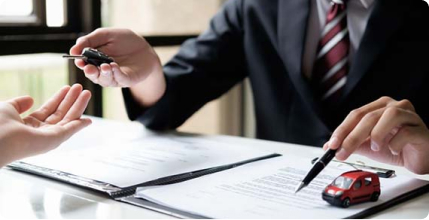 Perfect Avenue For Financing Your Car
Want to know how to finance for your car with us? We'll provide you with our different car financing option to help you lead the way like quick sanction& disbursement of car loan at least possible rate of interest for long tenure, car loan EMI, insurance and warranty claim, leasing car facility, etc.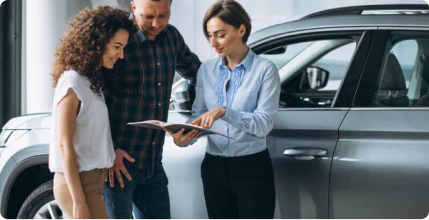 Why buy a car from here
We have wide selection of all cars, SUVs, trucks, crossovers, and hybrids for sale. Our staff, show you best vehicle offers, and take you through our complete line of vehicle inventory. Whether you choose to buy or lease, our team is here to help you find the best car in your budget.
Certified Cars
Review From Google (Most Relevant)
Devin was beyond helpful at this dealership! I've never had service like that! 10 out of 10!! He even stayed after closing to help me figure out how to do everything in my new Jeep! We have bought so many vehicles in just a short amount of years and honestly I've never had service like that!!! HANDS DOWN THE BEST SERVICE!!!! Thank you everyone there for being so kind and helpful! I don't ever leave a review but Devin and the dealership deserve a complement!
I bought a used Ram pickup from these guys. Nice truck and it is running fine. I had them install a spay-in bed liner before I visited the dealership to get the truck. Within a year the liner bubbled and blistered. By year two the whole liner peeled off. It was obvious the truck bed had never been sanded or prepped in any way for liner adhesion. Dan, the sales manager at the dealership, told me the outfit that sprayed the liner wouldn't do anything about it, and he told me the dealership wasn't willing to do anything either. From my perspective, it was the dealership that I paid to do the liner; whoever they subcontracted to do the actual work is between them. The dealership owes me for what I paid to have this faulty work done, as I see it, and they told me to pound sand. I'll now have to pay another bed liner business to do the job right. Customers beware, this is the dealership where you might spend a lot of money. Can you trust them? Will they have your back? Actions speak a lot louder than words.
I had the best experience with Nick in service!! I was having problems with my Ram key fab..called up there talked to him briefly on the phone..Nick said bring it right in..I even told him I did not purchase it there, still no problem. I got there was meet by a great staff who directed me to him. Nick had my key fob up and going in less than 5 minutes!!!! Months of aggravation with it trying to do it on my own to try to save money..and it was not even exensive!!! Way to go Nick! Your the man Highly recommend
DO NOT BUY A USED CAR FROM THEM. I got a Chrysler 300 from them and it wasn't cleaned. Window didn't work. Tint was messed up. And I had to get it serviced a couple months after I got it and now it's been there for a whole month. I had an appointment for the service and they took a whole week to even look at what was wrong with it. Do not recommend at all.
Christian Marin got me in the ultimate mom car! I mentioned to Chris what I was looking for and he was able to help me find my dream car! We went in without an appointment with the intention to only look but Chris really knows what he is doing because he was able to tell us about the the features my new 2022 grand Cherokee L has. We fell in love and the process was fast and easy. Definitely coming back to Chris for our next vehicle
Huge shout out to Terell today! Not only has he helped in the past, but today he worked with me to build my car exactly how I wanted it! He made sure everything was perfect and the process went smoothly. This is our 3rd vehicle purchase from this location! Highly recommend! Also, another shout out to Dan and all of his help for getting me all the options I wanted on my build! You guys are fantastic! I can't wait for my car to come in! Thank you all for what you do!
Would like to let everyone know that Rick acts like he will do something on this review by providing his email, however he does nothing. I believe it is just to make him seem to care. Avoid at all costs!!!! I scheduled an appt for my ram truck two weeks prior. When I arrived 1 business day early to drop off I was told that I had no appt. Then told they could squeeze me in. Called to check 2 business days later was told they woul call back, no call. Called again another advisor said my advisor would call, informed them that I was still waiting on the call back. Was called next day an informed of the diagnosis with a quoted price, I repeated the price and asked if that was out the door, they confirmed it included everything. Was told it would be a week. No, call in 10 day so I called, was told that the part wa back ordered and that they did not know when it would arrive. Called a week later and was told still waiting and not to call again, they will call me when finished. I called 4 other ram dealerships and every one of them told me it would be 45 working days for the part. Waited 50 working day from when Warsaw Chrysler Dodge claimed to order the part and called. I was told the part arrived the previous day and couldn't get it in until the next week, and was told not to call them they would call me. A week later I got a call that the truck was finished. When I checked out the price was $500 more than quoted 10 weeks prior. My service advisor was not there, I ask the advisor on duty how they went over the quoted price, they said what I was quoted wouldn't cover the part. However they discounted $300. I am discontent with the lack of communication and lies. If you have to use these thieves get the quote in writing before allowing them to do work. Edit: To be very clear, this is not a supply chain issue, this is a communication issue as in accurately communicating price for services done and time. Four other dealers, one of which is part of Warsaw Chrysler dodge jeep Rams parent company was able to find a delivery date for the part. I was not even their customer. All I wanted to know was when I could expect my vehicle back so I could make arrangements to get to work while my vehicle was being repaired. Stop using covid as a crutch for bad business ethics. Everyone out in the business world is dealing with supply chain issues. Some step up and do what is necessary keeping customers updated, others do nothing and blame the system. Edit: Air suspension went out again, took to Kelly Ram in Decatur. The issue was difficult to diagnose, however Kelly kept me in the loop and addressed my concerns. They quoted me a price and kept that quote. Not even sure warsaw Chrysler dodge Jeep ram fixed anything that was broken.
Can't service what they sell. 3 week leade time on minor warranty repairs. Will not return to buy new or service my 2022 jeep.