Victory Honda Of San Bruno Dealership in San Bruno, California
Is this your Business?
Customize this page
Claim this business
Sales Hours
09:00 AM to 08:00 PM
Service Hours
07:00 AM to 07:00 PM
Service
Monday
Tuesday
Wednesday
Thursday
Friday
Saturday
Sunday
Sales
09:00 AM - 08:00 PM
09:00 AM - 08:00 PM
09:00 AM - 08:00 PM
Closed
09:00 AM - 08:00 PM
09:00 AM - 08:00 PM
10:00 AM - 07:00 PM
Service
07:00 AM - 07:00 PM
07:00 AM - 07:00 PM
07:00 AM - 07:00 PM
Closed
07:00 AM - 07:00 PM
07:00 AM - 07:00 PM
09:00 AM - 05:00 PM

Dealership Services - Service, Finance, Sales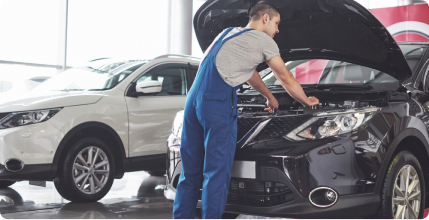 Car Service? You Have Us
Want the best car- service to smoothen your drive? Here with us you get the best assured auto service which includes roadside assistance, Engine Oil Filter Replacement, Air Filter Replacement, Coolant Top-up, Brake Fluid Replacement, etc. Just visit our website for more details and fill the form. Off you go!
Service Specials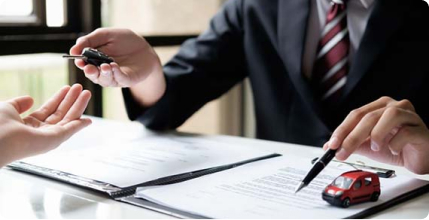 Perfect Avenue For Financing Your Car
Want to know how to finance for your car with us? We'll provide you with our different car financing option to help you lead the way like quick sanction& disbursement of car loan at least possible rate of interest for long tenure, car loan EMI, insurance and warranty claim, leasing car facility, etc.
Vehicle Financing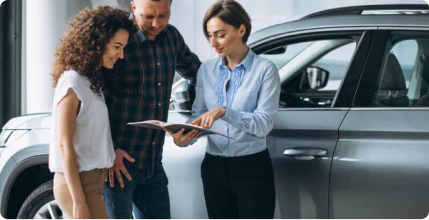 Why buy a car from here
We have wide selection of all cars, SUVs, trucks, crossovers, and hybrids for sale. Our staff, show you best vehicle offers, and take you through our complete line of vehicle inventory. Whether you choose to buy or lease, our team is here to help you find the best car in your budget.
Certified Cars
Review From Google (Most Relevant)
I recently purchased my 4th car ( 2022 Honda H-RV) at Victory Honda from James Tan who I've been getting cars from since 2014. As usual i had the best experience and he got me a great car for a great deal and I couldn't be more satisfied. Big thanks to Victory Honda and James Tan for always providing great customer service and making sure i leave feeling great about my purchase.
This place came highly recommended by my go-to car mechanic who wasn't able to fix the hatch back that wouldn't open and said only an authorized dealer should be dealing with the issue. I made the decision to bring the car in at 10 am yesterday. They told me to wait 2 hours until they diagnose the problem and they would call me. No one ever called so around 12:15 I checked back and they told me they needed more time. (A courtesy call would have been appreciated). Fast forward, after another 2 hours of waiting, at around 2:30 pm they came up with the problem and made me authorize an expensive part that was needed, but they said I would have to leave the car overnight unless I want to pay the hefty labor fee for putting the door panel back on then taking it apart again the next day. I said ok I will leave the car and pick it up today. A grouchy shuttle driver drove me home to San Francisco, that is the one star. Half the day was wasted and by this point I had a gut feeling that I should have never authorized the part and should have just brought my car home unfixed. Needless to say, they didn't call the next morning to give me a status, so at noon I call in. The front desk lady said no service advisor is available, and the one I was dealing with yesterday won't be in until Friday, a significant fact they didn't care to mention to me in the beginning. She took my name and number and said they would call. Did they call? You guessed it. At 1 pm I call again, another person tells me the same thing: no advisor is available. They took my name and number again and I made them promise to call within 10 minutes as it was already mid-day and I needed the car for work. Of course no call came, so I called again. This time a guy told me they found another problem and the part needed would be $800 which he would have to order by 3 pm to have it come in the following day. So now what started to be a $400 job is now over $1200 plus labor, and all of the phone calls had to be initiated by me, so if I don't inquire, I'm not even sure anyone would have ever told me what was going on with the car. By this time my husband lost his marbles and asked to talk to them. He didn't get much farther, but we made the decision to bring the car home unfixed. So we ended up paying for the part I initially authorized, plus labor. Maybe not a sensible decision, but we just didn't have a good feeling about the entire process and especially the customer service. All in all, I didn't receive one phone call from them, not even just a courtesy call saying hey, we are working on it, please be patient. I honestly don't even know if they would have ever called me with an update. I should have listened to my gut in the beginning, but as I said, this place was highly recommended, so I went there in good faith. I also wasn't impressed by the state of the interior, it was all dusty and dirty when I picked the car up.
Shop here if you like wasting your time and money. I first came here to buy a new civic hatchback at the beginning of June. Due to the car shortage, I ended up placing a deposit down and was promised my car would arrive at the end of June. Little did I realize the amount of gaslighting I would go through. Initially things seemed to be going well and from calls, the car I placed a deposit for was on track to arrive at the end of June. However, a few days before it was due to arrive, my sales person suspiciously told me there had been a sudden delay and the car was now expected to arrive mid-July. Mid-July comes the delay becomes the beginning of August, then mid-August, then September, and finally end of September. At this point I cancelled my deposit after contacting a different dealer and actually getting a car. In short, when I was told my car would arrive at the end of June, at best this dealership was unable to procure a car for 3 months and simply lead me on for the entire time. At worst, they were simply selling my car and not honoring my deposit whatsoever while lying to me the entire time. From my experience, this behavior isn't even isolated to my salesperson, but comes from the general manager. If this sounds like the experience you want, then shop here. In my opinion these people are completely undeserving of your money and time. It's thanks to scum like this that car dealerships have terrible reputations.
Alex and Jose manager they're not good people they cheat on you in the lease car ex For example, in my case they lied to me, hiding things that until after I signed, I realized the days I was deceived. For example, they sold me a new 2022 CRV for lease, they gave it to me for $45,500, which is worth $37,000. They put you like $7,000 or $8,000 dollars in things that they want to sell, I took them for 3 years, paying more than $600 soles per month with 3.6% interest, which left me a remaining $17,000 dollars in 3 years, which is a lie, they told me that, but not that, the car gave me If I buy it, it will cost $28,000 dollars, which they lied to me, be careful with this dealer and they sold me a sporty Honda Civic. I gave them a Ford explorer instead and after 3 years of reading they told me it's $11,000 which is a lie I'll have to pay about $24,000 for this car they cheat you be careful with this dealer .Another thing they do not tell you about the Miles that are only 10,000 per year if you go too far they charge you 20 cents per mile be careful with these people and the Honda Victory dealer in San Bruno the salespeople and general manager lie to you and hide many things
My new vehicle had 4200 miles and Honda stated that it needed a software update to fix a bug. I went to Victory Honda for the update. Months later, when I was cleaning the trunk, I discovered that it was missing the jack and all the associated accessories. The software update at Victory Honda was the only service this vehicle ever had - so it's apparent that they took the stuff.
This dealership is a master at scamming customers. Saw the MSRP online and called to confirm. I was transferred to a salesman by the name of Leroy, whom by the way was kind. Right off the bat, he shared that by law they had to advertise the car as MSRP but in reality there is a markup. First red flag. Afterwards, he sent me the price out the door via text with the Markup and $2,500 worth of nonsense added accessories such Clear shield, wheel locks and ELO-GPS which I don't even know what that even entails. I immediately said no thank you and told myself to never set foot at that dealership. Please do your research and never opt in for a Markup or useless added accessories. Only pay for what you want and not what the scam dealers want.
I had a good experience with Fady and Gorkem. He was extremely helpful and informative. It was my first time browsing cars and helped me every step of the way. Fady & Gorkem and Moose took time out of his day to ensure I had the best experience possible and they did give us the best price . Thank you.
I almost got beaten up by these guys for the car I gave up on buying. They obviously put psychological pressure on me and tried to sell the car. When I got a cheaper offer and bought it from a different dealer, they were very harsh towards me. there is a customer service
You can see these dealers too