United Nissan Dealership in Las Vegas, Nevada
Is this your Business?
Customize this page
Claim this business

Dealership Services - Service, Finance, Sales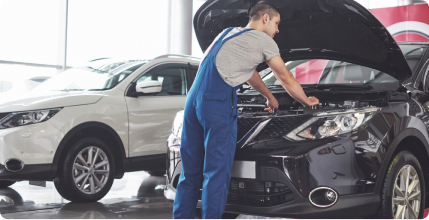 Car Service? You Have Us
Want the best car- service to smoothen your drive? Here with us you get the best assured auto service which includes roadside assistance, Engine Oil Filter Replacement, Air Filter Replacement, Coolant Top-up, Brake Fluid Replacement, etc. Just visit our website for more details and fill the form. Off you go!
Service Specials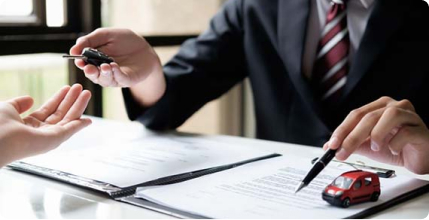 Perfect Avenue For Financing Your Car
Want to know how to finance for your car with us? We'll provide you with our different car financing option to help you lead the way like quick sanction& disbursement of car loan at least possible rate of interest for long tenure, car loan EMI, insurance and warranty claim, leasing car facility, etc.
Vehicle Financing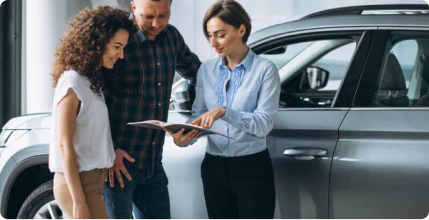 Why buy a car from here
We have wide selection of all cars, SUVs, trucks, crossovers, and hybrids for sale. Our staff, show you best vehicle offers, and take you through our complete line of vehicle inventory. Whether you choose to buy or lease, our team is here to help you find the best car in your budget.
Review From Google (Most Relevant)
John Garabedian was hands down the best salesperson I've ever had the pleasure of working with. Walked into United Nissan looking to purchase a used Ford Raptor. I told John where I needed to be to make the deal happen, he was direct and straightforward from start to finish. Long story short we came to an agreement and he personally delivered the truck to my home (opposite side of town) AFTER HOURS!! 10/10 recommend!
This is my second car I purchased from United Nissan. Sam was my salesman and both times made it a great experience. Everyone at this location were very nice even the GM came by and even remembered me from the previous time. I have recommended everyone I talk to go if they are looking for a car. I think the best part of the experience is I never felt rushed or hassled like I've experienced with other dealerships. Thank you for everything and I'll definitely be back.
Jeremy is a superb sales rep for your organization. He is VERY knowledgeable, courteous, warm and friendly. We felt comfortable with him and trusted him. He is a 10! Everyone else with whom we worked with was very nice, kind, and courteous. Buying our Nissan was a very pleasant experience.
Confusion with my key! Paul is typically amazing which is why I switched over to him and remained with him as my service consultant. However, I was unaware that he felt each time I come there to get my car serviced that "there is always some issue with me." That stung a bit as a customer to hear that from a service guy that I respected. Understandably, I totally owned my error when I came there with both my car keys as I had been struggling to start my car the past week. At the time when I was leaving I realized that I only had one set of my keys, as I took one out of the car to hand to Paul, and I actually thought that I handed it to him earlier, but mindlessly placed it in my work bag instead. Since he failed to ask for my keys it would have prompted me in that moment to hand it to him, since it was early morning and my brain was not fully awake. Upon completion of the service, I realized that one set of keys were missing as Paul, myself, and mechanic spent a good 15 minutes going through my car in search of the missing key, until the mechanic told me to remove my bag and my other key out the car to see if it will start. At that time mystery solved! The other key was in my bag, which I felt utterly horrible about and apologized. Nonetheless, I never knew I was a problem to Paul and quite baffled because there has never been any negative exchange in the past with he and I, as all I can recall is me speaking up about my car not going through the wash at my initial request of service when the request was not followed through on two different occasions and having to wait wait for the initial request to be honored. Never a negative exchange whatsoever with Paul or anyone, even when I thought my other key was lost there, I remained patient and apologetic during and most certainly when the key was found in my bag. I will simply get my car serviced at the dealer in Henderson, where I live moving forward.
After almost a year of owning a vehicle and having less than 15,000 miles on it..and enduring the service department. This will be the first and last vehicle I purchase or have to have serviced at this location. Service director is unprofessional. I give a two star rating because some areas of service have been decent. The sales department when I first purchased my vehicle did a decent job. However, the department I will spend the most time interacting with is the service department for scheduled maintenances, this is where I truly look for value and customer care and I do not feel this location meets the standards.
Ms. Kimberly Lopez was Phenomenal!!! Ms. Lopez walked me through the process, the Estimated Time, she would personally call me and meet with me go over the repairs and walk me over to the cashier's Department. She is Exceptional part of the STAFF at United Nissan. I had to try this location because of the Great Reviews and Ms. Lopez EXCEEDED My Expectations!!! Thank You United Nissan and the Entire Staff for an AWESOME Experience!!!
I worked with Rob, Chris and Ulises, I love how those guys worked as a team to make the deal go through. I've never had a car buying experience like that before. I'm so use to being sold or treated on how good my credit was, they asked me to pick the car I wanted out first, and took it from there. Blah blah blah, lol moral of the story is I will definitely be coming back for more vehicles.
Do you like throwing away money and time? Went in for new tires and an alignment and they ended up forgetting to attach the front tire, which came off when they went to test drive it. Crushed the front quarter panel, wheel well, and step rail. Photos included. They gave me a smaller car as a rental for two weeks while my car was in their shop, which would have been fine except I use my car as a work truck to haul lots of equipment. To top it off I was still expected to cover all the previous expenses. No discount for inconveniencing my time or resources. No chance I'll be going back. Just avoid it.