Piazza Honda Of Springfield Dealership in springfield, Pennsylvania
Is this your Business?
Customize this page
Claim this business
Sales Hours
09:00 AM to 09:00 PM
Service
Monday
Tuesday
Wednesday
Thursday
Friday
Saturday
Sunday
Sales
09:00 AM - 09:00 PM
09:00 AM - 09:00 PM
09:00 AM - 09:00 PM
Closed
09:00 AM - 09:00 PM
09:00 AM - 07:00 PM
Closed

Dealership Services - Service, Finance, Sales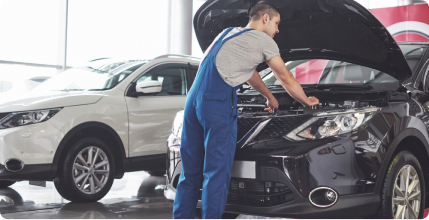 Car Service? You Have Us
Want the best car- service to smoothen your drive? Here with us you get the best assured auto service which includes roadside assistance, Engine Oil Filter Replacement, Air Filter Replacement, Coolant Top-up, Brake Fluid Replacement, etc. Just visit our website for more details and fill the form. Off you go!
Service Specials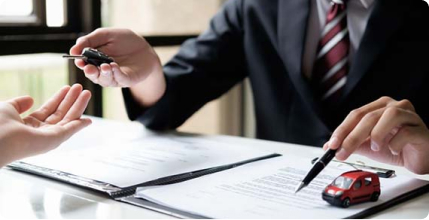 Perfect Avenue For Financing Your Car
Want to know how to finance for your car with us? We'll provide you with our different car financing option to help you lead the way like quick sanction& disbursement of car loan at least possible rate of interest for long tenure, car loan EMI, insurance and warranty claim, leasing car facility, etc.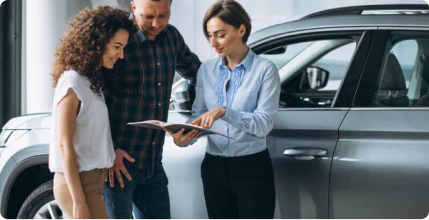 Why buy a car from here
We have wide selection of all cars, SUVs, trucks, crossovers, and hybrids for sale. Our staff, show you best vehicle offers, and take you through our complete line of vehicle inventory. Whether you choose to buy or lease, our team is here to help you find the best car in your budget.
Certified Cars
Review From Google (Most Relevant)
So far it was a good experience buying a car from Piazza Honda of Springfield. Since pandemic there was a huge shortage of vehicles in most of the dealerships. However, we found out our car here and the salesman was able to give us a good deal. Salesman and the finance guy both were very helpful and professional. Great job 👏
Justin in parts was incredibly knowledgeable, polite and very professional. He knew exactly what part I was looking for and helped me get what I wanted. I called and spoke to Justin several times before and my experiences with him have been great. Ask for Justin! Kudos to a well run parts department that cares about their customers. That's why I keep coming back.
APPOINTMENT is scheduled for 9:30am. Was informed work would take 2.5 to 3 hours. I could wait or come back to pick up. Decided to leave car and pick up in 3 hours. FOUR hours later , I call to find out if car is ready and I am informed they have not started to work on it yet. They are about to pull it in garage now. (4 hours after scheduled appointment). I also just found out from service advisor that SCHEDULED appointments are only drop off times and not really a scheduled appointment. Who knew after over 30 years of scheduling appointments?? The 2 star review is for the lovely lady who wrote me up. and showed customer appreciation getting me a Ride home. Just a suggestion to service sept, if unable to keep a SCHEDULED appointment , common courtesy is to inform the customer. Last but most important you need to inform customers prior to telling them they need to schedule an appointment , that SCHEDULING an appointment means nothing , it just a drop off time. Better yet change it to drop off schedule and we will do the work eventually
Maria D. Was my service advisor, she was helpful and kind and was able to get my car in for service quickly. Maria kept me informed with updates while my car was being serviced. I would highly recommend Piazza for service and recommend Maria as she is professional and truly cares about her customers!
Had to bring my 2017 Honda Accord Hybrid EX-L in for service and had a great experience with Dawn, one of the Service Advisors. Despite a complicated problem, she got the job done and kept me informed along the way. Appreciate her and all her help! 10/10 would go back.
I've been bringing my 2014 Honda Accord and 2 other family Hondas to Piazza Honda of Springfield since 2016, but after the way I've been treated by the service department, I won't be returning and deleted my 5-star review here. I've used quick service here very frequently, for oil changes, and even new tires in the past. When I was called to be told my vehicle recall repair was done a few days ago, I was lectured on the state of the vehicle and hung up on before I could ask the service advisor any questions. Literally just hung up the phone. My car had an active recall for over a year and they were repeatedly out of stock of the part or didn't repair it when it was at the dealership for other service. I had also asked the service advisor to be called after the car was diagnosed by a technician for repairs beyond the recall repair and did not ever receive that call, or any estimate on when the car would be finished, after having been told it would be looked at the day I could get it there due to the severity of the issue and then there were several complaints related to me from the service department about the vehicle, specifically about the difficulty they had moving the car. My car only broke down because Piazza Honda of Springfield had failed to do the recall repair on previous occasions. The photo is the part that snapped and fell out under my car as I was driving. This complete breakdown of my Accord as I started leaving for my vacation meant that I was forced to pay to tow the vehicle, which I apparently won't be reimbursed for at all, nor will I be reimbursed at all for the rental I had to get to be able to travel to a reduced portion of my pre-paid vacation. All because Piazza Honda of Springfield either didn't have parts available or didn't take the time to complete a major recall repair on my 2014 Accord. Additionally, since the recall repair wasn't completed by Piazza Honda of Springfield previously, there is now additional damage to my Accord, which I've now had to pay myself to tow to a safer repair facility, where I will now incur further costs repairing my vehicle because Piazza Honda of Springfield failed to do my recall repair previously or offer any assistance once my car had had a complete failure on the road.
Terrible waste of time. My Honda 100 month battery, despite the name, started to go bad at 56 or 57 months (weakly starting or not starting at all). After my local mechanic told me to take my 2015 Honda CR-V to the nearest Honda to try to take advantage of the prorated battery warranty. Prior to bringing the vehicle to Sloane, I called them. They told me that the warranty would give me 40% off based on the age of the battery if the battery failed the test (savings of about $100 from the local shop). I brought the car in for express service. After it barely started at the dealership, and the desk clerk told me it would likely fail, I was called in and told that the test revealed that it needed an additional Honda GR8 test to check on the electrical system. However, the sales desks told me that it was almost certainly the battery. The GR8 test could only be performed by the main service desk. Unfortunately, the main desk laughed when I asked about scheduling this $50 GR8 test, saying I had to wait until September (this was August 19, 2022). I did not find her laugh in good taste given my situation. However, without the GR8 test confirming it was the battery (and not something else), I could not get the warranty coverage. The desk clerk said that it was 90% likely that it was the battery. I went back to the Express desk and asked if they could temporarily replace the battery to quickly check it out. They told me this would incur a labor charge (even though I would be paying the labor charge anyway to replace the battery. In short, my options were to schedule something in September and risk the car stalling at random places OR to pay full cost for the new battery and forego the promised warranty coverage (despite it being 90% likely that the battery). Instead, I decided to go back to my local mechanic. I'd rather give them the money than to give a penny to Piazza Honda. I didn't get any sympathy or an apology when I was walking out the door. Truly a subpar experience. I only give them two stars because their revamped service area looks nice.
I purchased my vehicle from this location in September 2021. The buying experience was uncomfortable and made me feel like I made a mistake afterwards. The vehicle I purchased was pre-owned so of course it needed to be detailed. I was told my vehicle would be ready in 2 days (after purchase). I went to pick up my vehicle a day later than planned just to be told my car hasn't been detailed. I was given another car to use until the next day. The next day, I received my vehicle and NO it was not fully detailed! I let it go, moved on.... This morning I took my vehicle to get an oil change, another customer who came AFTER ME was told her oil change would take 45 minutes. I asked the same question right after, the guy at the service center said "For you, it'll be an hour or more". I said "A whole hour?" The guy went on to say "Yeah, if you don't like it, your key is in your car, you can take it and leave" I was extremely annoyed!! The fact that I was exhausted from work, AND my vehicle was past due for an oil change I could only respond with "Why would I leave." This is the second time this dealership has made me feel uncomfortable and unsure. Definitely won't spend another dime with them!