Ocean Honda Dealership in Soquel, California
Is this your Business?
Customize this page
Claim this business
Sales Hours
09:00 AM to 08:00 PM
Service Hours
07:00 AM to 06:00 PM
Service
Monday
Tuesday
Wednesday
Thursday
Friday
Saturday
Sunday
Sales
09:00 AM - 08:00 PM
09:00 AM - 08:00 PM
09:00 AM - 08:00 PM
Closed
09:00 AM - 08:00 PM
09:00 AM - 08:00 PM
10:00 AM - 07:00 PM
Service
07:00 AM - 06:00 PM
07:00 AM - 06:00 PM
07:00 AM - 06:00 PM
Closed
07:00 AM - 06:00 PM
07:00 AM - 05:00 PM
Closed

Dealership Services - Service, Finance, Sales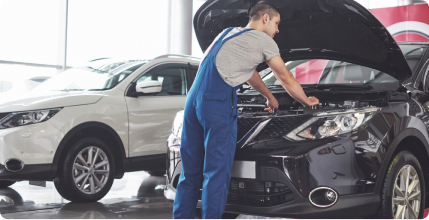 Car Service? You Have Us
Want the best car- service to smoothen your drive? Here with us you get the best assured auto service which includes roadside assistance, Engine Oil Filter Replacement, Air Filter Replacement, Coolant Top-up, Brake Fluid Replacement, etc. Just visit our website for more details and fill the form. Off you go!
Service Specials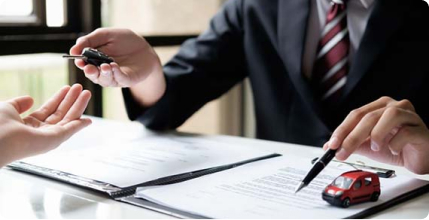 Perfect Avenue For Financing Your Car
Want to know how to finance for your car with us? We'll provide you with our different car financing option to help you lead the way like quick sanction& disbursement of car loan at least possible rate of interest for long tenure, car loan EMI, insurance and warranty claim, leasing car facility, etc.
Vehicle Financing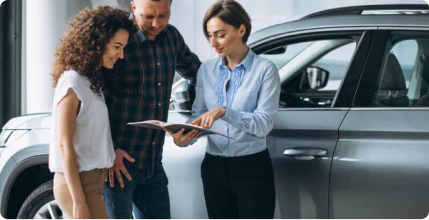 Why buy a car from here
We have wide selection of all cars, SUVs, trucks, crossovers, and hybrids for sale. Our staff, show you best vehicle offers, and take you through our complete line of vehicle inventory. Whether you choose to buy or lease, our team is here to help you find the best car in your budget.
Certified Cars
Review From Google (Most Relevant)
These guys were great! We were on vacation and had a problem with our CR-V electric window consul. The shop didn't have the part, but the red-haired guy in parts stayed after hours to locate the part we needed and had it delivered it to another auto repair shop on our route home, which we had installed 120 miles away the next day. The parts guy wouldn't even take a tip! So impressed with the personnel and the service!
when a business conceals , lies and deceives a customer , they lose trust. Bought a brand new Ridgeline 6 months ago, had blow out on sidewall of tire, called and was told to bring it in as it has a 60,000 mile warranty, brought it in and was told it only has a 12,000 mile warranty, mine had just reached 14,000 miles. Ocean had a good reputation years ago, they treated customers very well, not any more, no lunches as was promised when Ridgeline was sold, no free car wash as was promised and definitely hid the fact they only give 12,000 mile warranty on tires !!! As I said they lied , deceived and concealed , never again would I buy or let them service the vehicle , they totally lost trust, I cancelled the service agreement "Car Doc" This place sucks
Summary: I got a great deal on a car here, but Ocean Honda made the purchase needlessly difficult and stressful at nearly every step. I won't be seeing them again, and I don't think you should buy a car here. I found the perfect car for me on my bank's website. I went to Ocean Honda to look at the car, and that's when the shenanigans began. Jeff the salesman could not tell me where the car was. After I pressed him, he made a show of faking a phone call to his buddy Adrian fully visible across the sales floor. He informed me the vehicle I wanted was in the possession of a Santa Cruz Warriors basketball player and that I wouldn't be able to test drive it tonight. (Funny enough, this story ended up being partly true). Jeff continued to push test driving a new Accord on me despite my repeated insistence I was not here to do that. Stay tuned, this pattern repeats throughout my experience with Ocean Honda. After texting Jeff the next day I learned the car is stowed away in a hotel garage across town, and long-story-short Jeff genuinely did go the extra mile in securing it for me; I really appreciated that. I brought my bank's pre-approval letter with me to make this transaction easier for everyone: Ocean Honda was having none of that. I was grilled for almost an hour over my financing, offered sketchy "just approved!!" dealership financing promotions that were blatantly more expensive than the loan detailed in my pre-approval letter. At one point, Jeff and co. wasted my time by printing out a page from my bank's website and asking me to find my APR. For the 3rd time that hour I just showed him my pre-approval letter. Ocean Honda employees repeatedly rejected my suggestion they call my loan officer's direct line with any questions about my financing. Oh and the addons. Good lord, the addons. Naturally the dealership offered a wide array of expensive plans, warranties, etc to further (and needlessly) inflate the $30,000 purchase I had already agreed to make. After spending another hour+ politely rejecting everything thrown my way, they sent me to a backroom to do the whole song and dance again with another employee. Dylan was helpful in answering many of my questions and worked swiftly but meticulously through the paperwork, but seemed incapable of taking a customer's no for an answer. After informing him I would not purchase any addons, he interrupted me to launch into an impressive calculus of how I would actually save my money by giving him more of it. The man did algebra, drew graphs, questioned my choice of mechanic, probed my yearly maintenance expenses, etc. After the lecture was finally over, I politely reminded him I would not be buying addons. I was out the door in short order. I love this car, I could not be happier with my purchase. I love this car more than I've loved many people. Postmarked two days after Christmas, and arriving by the time the City of Santa Cruz declared the oncoming storm a local disaster, I received a vague threat from the dealership about canceling my purchase contract and taking the car back without ANY OTHER COMMUNICATION. I called my bank first, and they sorted it out immediately. They told me that Ocean Honda had not dropped off my purchase contract until January 3rd (I made the purchase on December 20th). Because I never heard otherwise, I can only assume their sudden and underhanded attempt to cancel my purchase contract was a bureaucratic fumble on their end. I'll never know for sure because I won't be doing further business with them, and I am recommending others follow suit. I can only imagine how these guys take advantage of anyone even slightly under-informed or underprepared to buy a car. Peace and love, salesmen.
Jonathan Chaney is the best! He helped my 76y mom with her Honda problems (basically the entire engine needed to be taken out and fixed bc of pack rats). He was patient and kind to a little old needy lady and I can't thank him enough. He deserves a raise/promotion!!
I went in for a appraisal for my used 2013 honda civic, they told me it's worth 6k when in fact, the next day I sold it to for a friend for 13k, and the craiglist market price for this car is around 15k. They basically tried to make 10k off me by lying to me about the market value of the car. This may have worked in 1970, but we live in 2022 and you can look up price of anything online. Still they totally gave it a shot to gorge the maximum possible money, basically without any decency. At first I thought they were joking about the 6k price, then I realized that they were serious. Needless to say I walked out that second. In best cases, It's a complete waste of your time to try to do business with them. In other cases, you will lose a lot of money.
Made and appointment and was told it was at no charge for my 2022 Honda HRV 5000 mile service. When I got there I was told I was given false information and had to pay. Very disappointed since I drove up there from my residence which is a good 25 miles away.
Victor did an amazing job helping me get into a new vehicle, no shady sales or any of that. One of the best dealers I have been to.
Adrian Archibeque was literally wonderful. He wasn't aggressive, very personable, he listened to what I wanted, created a very welcoming and fun environment, and was professional while still remembering that sales isn't a transaction but an interaction. I bought my first brand new car on my own from Ocean Honda and it was all because of Adrian's calm demeanor and catering characteristics. Sometimes it's the little things in customer service based jobs like bringing snacks over when they say they're hungry or even sitting there joking around while we waited or even sending a card personalized after the purchase and if you need a car I'd recommend Adrian every single time.