Joyce Koons Honda Dealership in Manassas, Virginia
Is this your Business?
Customize this page
Claim this business
Dealership Services - Service, Finance, Cash For Car, Sales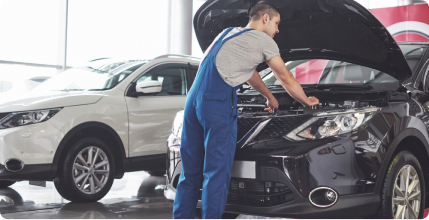 Car Service? You Have Us
Want the best car- service to smoothen your drive? Here with us you get the best assured auto service which includes roadside assistance, Engine Oil Filter Replacement, Air Filter Replacement, Coolant Top-up, Brake Fluid Replacement, etc. Just visit our website for more details and fill the form. Off you go!
Service Specials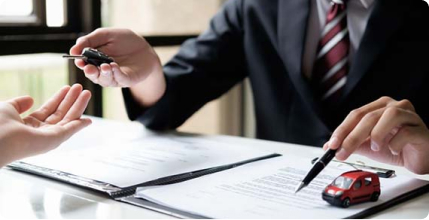 Perfect Avenue For Financing Your Car
Want to know how to finance for your car with us? We'll provide you with our different car financing option to help you lead the way like quick sanction& disbursement of car loan at least possible rate of interest for long tenure, car loan EMI, insurance and warranty claim, leasing car facility, etc.
Vehicle Financing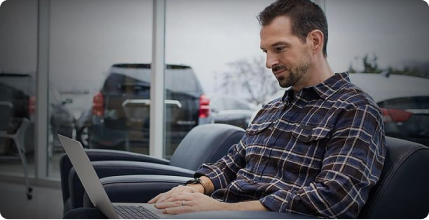 Why Sell Your Used Car With Us?
Want to sell your used car but its not in excellent condition? No problem. Come to us for we accept four-wheeler of all kinds ranging from cars, SUVs, Sudans to vans, jeep , etc. Want more details? Visit our website and check the special schemes, offers and discount. So book your deal near yourself right now.
Vehicle Trade In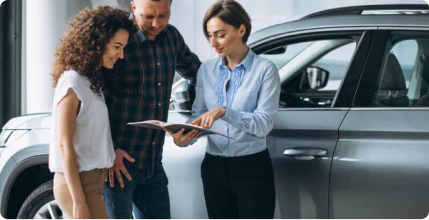 Why buy a car from here
We have wide selection of all cars, SUVs, trucks, crossovers, and hybrids for sale. Our staff, show you best vehicle offers, and take you through our complete line of vehicle inventory. Whether you choose to buy or lease, our team is here to help you find the best car in your budget.
Certified Cars
Review From Google (Most Relevant)
Went to get an oil change with the coupon on Sunday 12/4/22. Alex Garcia was my Service Advisor. So incredibly helpful! He saw a few things I needed to get done and helped me list them off on what should be a priority and what can wait. Incredibly nice and personable! I came back in on 12/8/22 because something was grinding under my car (thank you 66 construction.) Alex Garcia was there again and helped me get the part replaced quickly and saw to it personally. Definitely will be going back when he is working. One of the best ones there!
I took my husbands Honda Civic hybrid in a few weeks ago to get his AC compressor fixed and it was a $2700 job. I get that hybrid maintenance cost more and of course even more at a dealership, but unfortunately they were the only ones who carried the part on short notice. I was moving out of state the same week since my husband is active duty military. I asked about military discounts and was offered 15% off the parts and then an additional $150 off the services, which made me feel better about the price tag. Of course nothing was put in the "system correctly when parts transferred me to services" and when I went to pick up the vehicle, it was a lot more than I was quoted. There wasn't anything I could do at that point and paid what was owed obviously. I was assured that everything was working great in the vehicle otherwise, with the exception of small things like air filters and new tires eventually. After just 6 days, the hybrid battery system is failing. When I picked up the car, Roland told me that the technician took "all day to replace the compressor because it is attached to the hybrid battery system" which means, no one touched the hybrid battery system except for the technician. Isn't it a coincidence that EVERYTHING was working great and the battery was checked and all was good, until just a few days after picking up my vehicle. I took my vehicle in when all the lights and on just 6 days later and was told the system was failing and it would be another $1300 to fix. Within 6 days, I had to spend $4000 to fix my vehicle. I called Joyce and asked to speak with the manager, Oscar, and he said he would "do his research and call back the next day." Well it's been over 2 weeks and I never received a call back and haven't been able to contact him since. It's very frustrating because dealerships are notorious for fixing one thing just to mess up another, so it's a vicious cycle. I was very police throughout the entire process but I would never recommend Joyce Koons.
I originally gave them four stars but have had a VERY POOR experience with them four over 9 months over a stupid spare key I was told would be supplied because they said they didn't have it the day I bought my Honda Type R according to the salesman. But 9 months later and multiple calls and still nothing. I was told today by a manager that even though I didn't want to hear this they will not supply a second key now. CRAZY!! It's a key not a engine. LOL! Imagine if it were an engine or transmission or anything major. If they cant keep their word and be trusted on something as simple as a 🗝️ this dealership and there staff that I have dealt with can NEVER BE TRUSTED. There is obviously a HUGE ISSUE with honesty within the sales staff. Go some where else and buy your Honda and I do recommend a Honda. The car I bought, a 2019 Honda Type R is absolutely amazing and I am completely satisfied with the vehicle and was also very satisfied with the Honda Si I traded in the day of the Type R purchase. Honda is top notch. But go somewhere else and get your Honda. Like I said if they will lie and mistreat a customer over something so small they will without a doubt do it with larger issues.
I recently purchased a brand new Honda CRV. My sales representative is Girma Mersha at Joyce Koons Honda. Buying a new car has never been a pleasant experience and I was hesitant to go through it again. Sales people tend to make it difficult and such an extremely long process. It can take almost a full day of back and forth. When I first met Girma in the parking lot I had such a great vibe and even though I wasn't ready to purchase, I knew I would go back and see him. I felt no pressure and I loved that. When I finally decided to purchase a new car, Girma was patient, informative and became my advisor on how to sell my old car for the highest amount possible to finally helping me choose the perfect CRV. So if you are thinking of purchasing a new or used Honda, make sure you ask for Girma and no one else but Girma. Thank you!
My wife and I take both of our Hondas, Civics and Fit, to Joyce Koons for service because they are EXCELLENT! Their service representatives, at the desk or in the shop, are always professional, courteous, understanding, and the work is FIRST-RATE. The customer is never pressured to have work done that is not needed- that is honesty in business. When calling for a service appointment ask for KAREN HUNTINGTON, she is outstanding.
Okay customer service overall. Like all Hondas, prices for service are not competitive with other auto shops. Tires were much less at Costco. Sales team is dishonest, service is subpar, and bathrooms were disgusting. On March 22, 2022, I purchased a 2022 CRV EX White (Black Interior) SUV. I reviewed the agreement which surprisingly included an additional $495 for options which we had previously agreed would not be included in the sales price. The salesperson stated that I would not be charged the $495 only if I leased the car. Not true! This is a sales tactic common in the industry hoping that the customer will not notice the upcharge. Very dishonest on the part of the sales team. On the way to complete the purchase paperwork, I asked about the mileage which was written down and shared with me as "Odometer: 12" the previous day. Mansour's response was that the mileage was 51 because of test driving. Dishonest. The purchase agreement included all-season floor mats included with the purchase price. This incentivized me to purchase the car from Joyce Koons Honda. The car was detailed while I completed the purchase paperwork. After completing the paperwork, the salesperson directed me to conduct a final inspection and stated that the "all-season floor mats" were installed. When he opened the cargo area during the final inspection, I asked if the cargo floor mat was installed, and he replied, "Yes!" After purchasing the vehicle, I went home and opened the cargo area. To my dismay, the cargo floor mat was missing. I immediately texted the salesperson. The following morning, I spoke with Peter the sales manager who stated that the "trunk tray" was not included. He stated that I was lucky that they provided the other floor mats free of charge. I think it is the responsibility of the sales team to clearly communicate what product/service is being sold which they did not do. I should be provided with the all-season cargo mat free of charge as it was included in the agreement. I expect a higher level of service and honesty from Joyce Koons Honda.
I went in for an oil change and was waited on by service representative Karen. I had the tires rotated and front end aligned and everything was perfect. Karen went out of her way to make sure that I knew everything that was going on and giving me estimates on when it would be finished. She was very professional friendly and helpful. I shall certainly ask for her next time I come to Honda.
Be careful Everyone! I bought a brand-new CRV 6 months ago from here with 2 years free oil change which completely lied (not true) they did a free oil change 4 times now they are saying your free oil change expired. Also, I paid for alignment looks like I trough my money into the garbage. If you don't want to be scared up don't go there.