Gillman Honda Dealership in Houston, Texas
Is this your Business?
Customize this page
Claim this business
Dealership Services - Service, Finance, Sales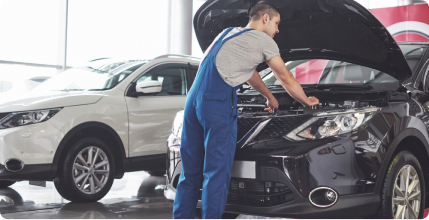 Car Service? You Have Us
Want the best car- service to smoothen your drive? Here with us you get the best assured auto service which includes roadside assistance, Engine Oil Filter Replacement, Air Filter Replacement, Coolant Top-up, Brake Fluid Replacement, etc. Just visit our website for more details and fill the form. Off you go!
Service Specials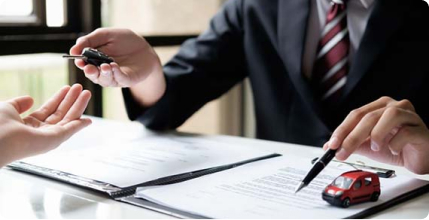 Perfect Avenue For Financing Your Car
Want to know how to finance for your car with us? We'll provide you with our different car financing option to help you lead the way like quick sanction& disbursement of car loan at least possible rate of interest for long tenure, car loan EMI, insurance and warranty claim, leasing car facility, etc.
Vehicle Financing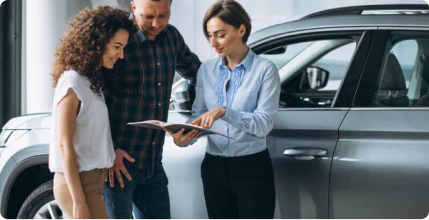 Why buy a car from here
We have wide selection of all cars, SUVs, trucks, crossovers, and hybrids for sale. Our staff, show you best vehicle offers, and take you through our complete line of vehicle inventory. Whether you choose to buy or lease, our team is here to help you find the best car in your budget.
Certified Cars
Review From Google (Most Relevant)
$65 for an oil change. it took them 3 hours, and I have arrived 10 minutes after opening. They also asked me if I want to do some other fixes for extra cost. It seems that the guys with the button up shirts barely do anything, most of them are sitting down on their phones, or just chatting and laughing between themselves, while the polo shirt guys are the ones who are actually working.
I have bought my Honda CR-V in may 2021. It's been already two times that after doing the oil change the forgot the screws and the metal is falling off. One time we went and fixing it. Thought that it will never happen again. It's been only week after oil change again it fall off and dragged through the road. When I called the customer service I had very bad experience with the customer service advisory and he was very rude to me saying that he is not responsible, he is just believing my story, that has nothing to do with the Honda. This happens all the time , everyone is going to the same thing. Then how do I trust my car with the Gillman Honda??? If this happens for everyone ??? I would never recommend this place again for anyone ..
First and last time visit the service center because the manager not professional at all! I have 2020 Honda Fit, after battery drained the radio stocked on the diagnostic mode, I did some research on the internet people said Honda service fix it right away in 10 minutes, I called the service they told you me can come with no need appointment, when I visited the service I surprised with service manager asked to leave the car with charge $100+ diagnostic fee without even look at the car or send someone to check it forst, I told him this is the first time I see this with all dealer services I visited because I'm visiting a lot because I'm wholesale dealership and a lot of times we need to take our cars to dealership service center to do diagnostic. The car has only 3k mile and supposed covered by the warranty but I left the SC because I don't trust like this SC focusing on money not on the name of Honda and show care for customers
Disclaimer: I ONLY drive cars, I don't work on them. Now with that being said… I will say anytime the General Manager, wearing a nice button down and a tie, comes out to inspect your vehicle, it shows how dedicated & committed Gillman is to providing exceptional customer service. I had to get some work done on my engine and when I checked my "oil" it appeared to be EXTREMELY low, considering I'd just had an extensive overhaul work done to my engine. I called and spoke with the Service Manager and then made a call to GM, who told me to drive my car back so they could take a look at it. When I pulled back into the service bay, both SM & GM met me at my car. When he reached for the dip stick ON TOP of the engine, I said, "Oh is THAT where the oil is…" As it turned out, I was checking the TRANSMISSION FLUID and not the oil.WE ALL GOT A GOOD CHUCKLE OUT OF THAT 1. Additionally, prior to picking up the car, they identified some issues, that was caused at the hands of another dealership and addressed those issues as well. Overall, though inconvenienced, and perhaps I had to wait, longer than expected, but sometimes you pay more for CONVENIENCE and the issue still isn't resolved. Regardless of the length of time it may take, they operate with a high level of integrity and stand by their work as they employ competent and highly skilled technicians. Thanks guys for taking care of my baby and laughing with me. Don't take your Honda anywhere else as you may not receive the level of service experienced. I'd recommend them again and again. God bless you all!!
I dropped off my car at 12:10PM. I informed them I needed to pick up my toddler at 3:30PM. I was told it was about 2.5 hours to complete the service. It's now 4:25PM and they are still flushing the brake fluids. On a Tuesday afternoon they need nearly 5 hours to do a oil+filter change, brake fluid flush, and tire rotation. I'll bet this is a management problem of overbooking their schedule. Every time I've taken my car in, I get a call if they could purchase it. Not only will I never sell my car to them, I'll also never take it there for service again. My service specialist was Kelly. Service manager (also named Kelly) saw my review and called me to apologize and offer a free oil change. She also touted that Gillman offers the lowest service prices. Kelly: I didn't say much because I was busy at the time and just wanted to get off the call politely. If you left a hospital dissatisfied with the service and I offered you a free x-ray and I reiterated that our hospital has the lowest prices, would you suddenly be impressed?
I literally just left another dealership that had just been shady and not being forthcoming with all the information I needed to purchase a car. I came here with the idea of just looking at the lot and Elizabeth G. greeted me at the door and helped me find the EXACT car I wanted. Not only that, her and her team helped me get a great rate and assisted me the entire way and made me feel right at home with my purchase! If you're looking for a place to buy a great Honda and working on a budget, she can help!
The service today was very slow, and the efficiency is too low. There are many cars waiting on line for service. The management needs to be improved. The receiving lady was nice. She told me there is shortage of technique staffs. However I think if they divide staffs into groups, such as one skilled staff with one or two less experienced people. The skilled staff only do high technique work, the basic work left to other members. It will increase the efficiency a lot. According to current speed, they can not finish the needed service today. Once people have to drive home without getting service, they will not come back again.
Great Experience! It was a pleasure dealing with John Simone the Sales Consultant and Nick Watson the Sales Manager. They are great people to work with in getting a Brand New Car. They were Honest, Professional, and made our purchase less stressful. Very Hassle-Free Experience. If you need a New Car, I Highly Recommend John and Nick to get you the Best Offer.