Fowler Honda Dealership in Norman, Oklahoma
Is this your Business?
Customize this page
Claim this business
Sales Hours
09:00 AM to 08:00 PM
Service
Monday
Tuesday
Wednesday
Thursday
Friday
Saturday
Sunday
Sales
09:00 AM - 08:00 PM
09:00 AM - 08:00 PM
09:00 AM - 08:00 PM
09:00 AM - 08:00 PM
09:00 AM - 08:00 PM
09:00 AM - 08:00 PM
Closed

Dealership Services - Service, Finance, Sales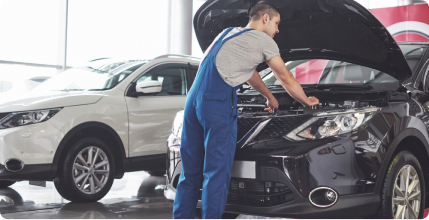 Car Service? You Have Us
Want the best car- service to smoothen your drive? Here with us you get the best assured auto service which includes roadside assistance, Engine Oil Filter Replacement, Air Filter Replacement, Coolant Top-up, Brake Fluid Replacement, etc. Just visit our website for more details and fill the form. Off you go!
Service Specials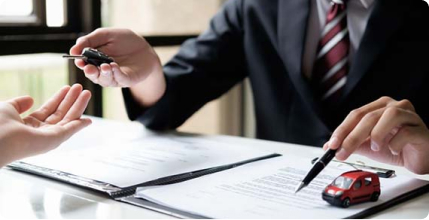 Perfect Avenue For Financing Your Car
Want to know how to finance for your car with us? We'll provide you with our different car financing option to help you lead the way like quick sanction& disbursement of car loan at least possible rate of interest for long tenure, car loan EMI, insurance and warranty claim, leasing car facility, etc.
Vehicle Financing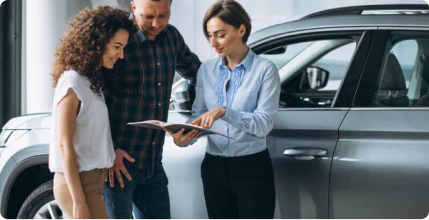 Why buy a car from here
We have wide selection of all cars, SUVs, trucks, crossovers, and hybrids for sale. Our staff, show you best vehicle offers, and take you through our complete line of vehicle inventory. Whether you choose to buy or lease, our team is here to help you find the best car in your budget.
Certified Cars
Review From Google (Most Relevant)
Fowler Honda made my car buying experience so easy. Erin was my salesperson and she was a joy to work with. Not pushy at all and they didn't try to hide any "fees" they were upfront about everything. I purchased a 2022 Honda Passport off the showroom floor. I'll definitely purchase with Fowler Honda again!
Stay away!!! We bought a Pilot Elite from Fowler and usually I don't get the warranty because I think they are are rip off. This one time however I was persuaded to get one just to cover the windshield. I was told that since it had to be recalibrated if the windshield was ever replaced it would be well over a thousand dollars. So we got the extended warranty specifically for the windshield replacement and was told after we asked that it would definitely cover it. Fast forward a couple of years and we get a crack forming on the windshield. Since I was getting my Pilot serviced there for oil changes and things I told them about the windshield. The service dept said they would order a new one and let me know when it arrived. They called and said that the windshield was in but it wasn't covered under warranty!!! That we had a different warranty that didn't cover windshield replacement! When I called to tell them that it was supposed to be covered they transferred me to a sales or finance person and they told me it wasn't covered. I told them I wanted to see that and they said they didn't have that paper work. So how do they know? They told me to find my paperwork and bring it. I said I didn't have it readily available since we had moved to a new house and it was boxed up. He said he would have to get with accounting and get the paperwork. Anyway, I've tried calling and just keep getting the run around. Long story short, they either lied to me when they sold me the warranty or they are just trying not to honor the warranty. Very dishonest and unfortunately typical. I will be in the market for a new vehicle soon but I will not go here and I am not using their service anymore.
WE HAVE BEEN TAKING OUR VEHICLES TO FOWLER TO SERVICE FOR YEARS. ALWAYS HAD GREAT, DEPENDABLE, RELIABLE WORK ON OUR CARS. That being said, we've had a water pump replaced 3 times on the same car. I was under the impression Honda guaranteed their labor and parts. That is NOT the case. If they put a faulty product in your vehicle, only the part has the guarantee/warranty IF you bought the part through Honda. You will be charged labor EVERY time they have to repair/replace the part. Hopefully 3rd time is the charm. First time, we supplied the part and they put it on while doing the timing belt. When the pump started leaking....... That was how we found out the part was only covered if bought through Honda. Was told labor and part is guaranteed if you get it all through Honda. Not the case, it was $650 the second time with the part. It will be $400 this time. I won't be having them do anything but oil changes in the future. I will go where the work is completely guaranteed and save us the headache.
This place is the best! I highly recommend this dealership when it comes to purchasing a new vehicle, they have excellent service and really care about their customers. Kenny, Bill, Mack, Zach, Marcus, and Erin all worked hard to get us a great deal on our 2022 Honda Accord Sport 2.0 Turbo in Lunar Silver and the car is absolutely beautiful!!! :D They did all the work for us and took the stress out of making the purchase, they made it so easy for us and showed us the utmost respect, hospitality, and treated us like we were family! They were so nice and professional and we are so happy with the deal and car we recieved. Fowler Honda should be your first option when thinking about a new vehicle, I have owned 4 different Hondas and been to multiple Honda dealerships including Southern California and Oklahoma City Metro area so trust me when I say taking the trip to Norman is worth it, this dealer beats all the others when it comes to pricing and service by far!
We had the best experience buying a vehicle from this dealership. Our daughter was getting her first vehicle on her own and the customer service we received was above anything you would expect from a dealership! Fred and Robert went above and beyond making sure she got the vehicle that met all her requirements! Because of this outstanding service we will definitely go back when we decide to upgrade our vehicle! Thank you Fred and Robert for making buying a vehicle smooth and stress free!
UPDATE! (I'm changing my rating because they made things right): I was able to get in contact with the manager of the service center and he worked with me since the problem was mis-diagnosed to some degree. He took responsibility for their work even though I don't live in that area and I really appreciated it. We worked out a situation where some of what I initially paid was refunded back to me as a way to make things right and I feel like they really did all they could. I initially had this review at 1 star but am changing it to 5 stars because I think it was really significant that they wanted to make things right with me and I feel like they really did. If I lived in there area, I would take my Honda to them regularly...... (Here is my initial post) I was on a road trip from Tennessee to California and having issues with my AC in a 2011 Honda Fit. I went to them and they were really great about being willing to see my car on such short notice. The downside is that it was mis-diagnosed. They said that it was the compressor (the most expensive part of the AC system). After they "fixed" it, it worked for about an hour or so but then went back to the same issues from before. But I was on my way so I decided with my schedule, I had to keep going and I assumed that I would be able to go to another Honda dealership service center and get some help as though I was going back to the same shop. I decided to go with it to my cousin who is an airplane mechanic because I was nervous about going to another shop and having to drop another several hundred dollars or more. I got a hold of the shop manager from Fowler who, through text message, insisted that he would help me out no matter what, although I'm not totally sure what he meant by that. I contacted him after we were able to determine that the issue was just a $9 relay under the hood. I let him know that his shop misdiagnosed the issue and all I needed was a relay. I have not received a response from him yet. In the past, I would stand up for going to dealership service centers, thinking that they are more trained in Honda repairs, but this was not the case. They automatically went to fixing the most expensive part of the system. I think it's a better idea to find a trusted mechanic than going to a dealer's service center.......
I went in to search for a pre-owned vehicle a little later in the day and after shopping around for cars the last week. Erin, Kenny and Nathan made the process very easy and quick! We went pre than a few dealerships and Fowler Honda was hands down the best!
Fowler has always taken good care of me on all 3 of my Hondas (2 pilots and one CRV), in particular the service advisor Taylor H. has really been an asset in helping me decide what maintenance to get done over time... never pushy, and really knowledgeable. I have had to use other service guys at Fowler, and i don't think i'd go back if i couldn't deal with Taylor. Update: apparently they have an entirely new staff in the service department, and after one visit I don't think I'll be back.