Don Jacobs BMW Dealership in lexington, Kentucky
Is this your Business?
Customize this page
Claim this business
Dealership Services - Service, Finance, Sales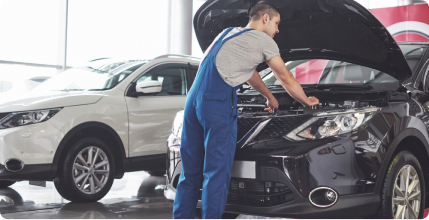 Car Service? You Have Us
Want the best car- service to smoothen your drive? Here with us you get the best assured auto service which includes roadside assistance, Engine Oil Filter Replacement, Air Filter Replacement, Coolant Top-up, Brake Fluid Replacement, etc. Just visit our website for more details and fill the form. Off you go!
Service Specials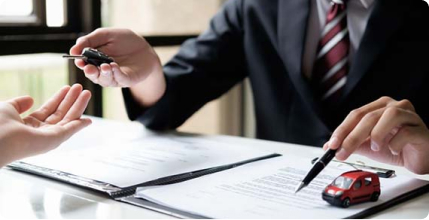 Perfect Avenue For Financing Your Car
Want to know how to finance for your car with us? We'll provide you with our different car financing option to help you lead the way like quick sanction& disbursement of car loan at least possible rate of interest for long tenure, car loan EMI, insurance and warranty claim, leasing car facility, etc.
Vehicle Financing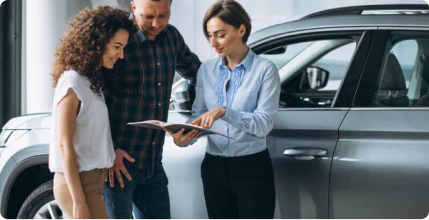 Why buy a car from here
We have wide selection of all cars, SUVs, trucks, crossovers, and hybrids for sale. Our staff, show you best vehicle offers, and take you through our complete line of vehicle inventory. Whether you choose to buy or lease, our team is here to help you find the best car in your budget.
Certified Cars
Review From Google (Most Relevant)
Let me talk about my experience! First and foremost my sales rep Patron Hatcher was amazing the entire way through. My experience at Don Jacobs was amazing only because Patron walked with us the entire way through this process. We came in looking to buy a new car and left with an experience I never expected. We were in the market for a new vehicle. I had my eyes on the X4 but really wanted to keep my options open and really wanted to find the perfect car for me. When we sat down with Patron, he really listened to our needs and even what we wanted in a car. We felt no pressure to purchase, but the way he took time to listen to what we wanted and delivered on everything just led me to believe the red carpet was laid out for us. After leaving we knew that we had high expectations from any other dealership from here on out. We visited a few more top dealerships which I won't go into on my review, but lets just say they left alot to be desired. After shopping around, we decided that BMW was the way to go since the bar had already been set high with Patron. We decided on the X4 and Patron got the ball rolling to build a brand new model. The process was seamless and while we expected our vehicle to be delivered mid-late October, the car was in our possession by the end of September. Patron kept us informed every step of the process and was available for any questions or concerns we had along the way. When we came in to pick up the car, it was a special day as it is, but the way Patron made it even more special, words can't even put this together. Now, as I already stated we had the red carpet service all the way up until this point, however when we picked the car up, it solidified the red carpet experience on a whole new level. My car was on the showroom floor with a red carpet ready for a reveal. Now we are driving away in our new 2023 BMW X4 and all I can say is wow! Reach out to Patron if you are in the market for new BMW. His attention to detail is impeccable.
I recently traded in a 2017 530i for a custom 2022 X3M40i. When I made my decision that I was going to get a new vehicle I had no doubt who I was going to deal with. Called up Patron Hatcher and we setup a day for me to come in and and design. This was my 4th time purchasing a vehicle in the last 12 years with Patron. We spent quite a few hours going through different designs and models to be able to maximize my options that I wanted to have. Patron was more than happy to take as long as we needed to make things perfect for me. Patron always puts forth the effort to make a connection with his clients. I will tell any of my friends/family to go see Patron for vehicle purchases. Even when their response is, well I can't afford something what you drive. Patron will show you any vehicle on the lot @ Don Jacobs. So, 1 more time absolutely 💯 % recommend seeing Patron @ Don Jacobs BMW for your next vehicle.. Also everyone i have dealt with in finance and service is awesome as well.
BMW of Louisville is our actual local dealer and who I have always used for service. After 2 completely failed attempts at fixing my sunroof (they actually made it worse) and a call to corporate, not to mention their quote for brake and rotor replacement was a bit extreme, I contacted Don Jacobs. Not only did Lauren communicate with me daily from start to finish, they actually got the sunroof issue fixed correctly the first time. They also came in almost $400 cheaper on my brakes. Thank you all for being knowledgeable, kind and providing great customer service. It was definitely worth the hour drive.
Just as advertised. We drove to Lexington from Cincinnati with new and used cars hard to find due to COVID, so we were grateful the car was as advertised. 😊 Our salesman was new, only starting in the previous month. He was helpful looking to colleagues for the difficult questions we asked about the electric BMW we'd come to see. We ultimately left happy with a fully charged car that made it home to Cincinnati. It was clean and operating well. I'm hopeful I'll drive it for many years.
Just recently purchased a BMW at Don Jacobs in Lexington, KY. Nick Taylor was our sales representative - He. Was. Awesome. We had an incredible experience from the very beginning, to even after the purchase. He is very knowledgeable on all the products, and helped guide in purchasing what was best for us - all while making us feel comfortable, never pushy or aggressive. If seeking to purchase a new vehicle, look no further than Nick Taylor! HIGHLY recommend.
I started looking at cars online and came across Don Jacobs. I found a vehicle I was interested in. I was immediately contacted by Natalie. When we spoke she found two vehicles that fit my strict specifications. She did not press anything that was outside of what I wanted. We then set up an appointment. Upon arrival I was greeted with great service. She then sent me to a sales rep Allison, which also was very kind and knowledgeable. She provided me with all maintenance that was done to the vehicle and showed me everything I needed to know about the new suv. She answered any questions I had. Rest of the process went smooth. The finance department had me in and out in no time. I have to say out of all dealerships I have been to this was the absolute best. Highly recommend!
This has been the best dealership experience I've ever had, and this is my 30th car. The staff is so friendly and professional. I live 800 miles away and did everything over the phone and it was seamless. Everything from financing, warranty, video walk around etc was very prompt. The 440i I got was very well equipped, extremely clean and just perfect. They were very reasonable when it came to price negotiation and accommodated my budget. I wish I could give them 10 stars.
We purchased a Chevy Colorado truck with less than 20000 miles from this dealer. We get it home and there's no tire mount, the spare doesn't fit, and the oil light comes on. We spent $500 in the first 30 days. And yes, we asked at the dealer who said they'd fix it, and didn't. No spare key either, but they said that's the customer's responsibility. My husband notices a weird vibration on the driver's side a week later. We call the dealership at this point asking to return this lemon. Of course, the answer was NO even though their contract states we are well within our rights. Their suggestion..."Well you bought the extended warranty and it's still under factory warranty. You can't just return the vehicle." Me: Well why not? That's what I'm reading to you from YOUR contract. "Sorry. You can't return it. That's not what the contract means." Me: "Then what does it mean." "I'll have the manager call you." No call, and that's not the point, but okay. Needless to say, the Chevy service department we've called is saying it's the transmission. Go somewhere else people. There's no way they inspected this vehicle on intake, or they knew and sold it anyway. They ignored the contract. Highly disappointed customer. We feel taken advantage of, and will never go back here again. The only good...WE bought the warranty and it's still under factory warranty. Hopefully Chevy will be more honorable.