College Hills Honda Dealership in Wooster, Ohio
Is this your Business?
Customize this page
Claim this business
Sales Hours
09:00 AM to 08:00 PM
Parts Hours
08:00 AM to 06:00 PM
Service Hours
08:00 AM to 06:00 PM
Service
Monday
Tuesday
Wednesday
Thursday
Friday
Saturday
Sunday
Sales
09:00 AM - 08:00 PM
09:00 AM - 06:00 PM
09:00 AM - 03:00 PM
Closed
09:00 AM - 06:00 PM
09:00 AM - 03:00 PM
Closed
Parts
08:00 AM - 06:00 PM
08:00 AM - 06:00 PM
08:00 AM - 03:00 PM
Closed
08:00 AM - 06:00 PM
08:00 AM - 03:00 PM
Closed
Service
08:00 AM - 06:00 PM
08:00 AM - 06:00 PM
08:00 AM - 03:00 PM
Closed
08:00 AM - 06:00 PM
08:00 AM - 03:00 PM
Closed

Dealership Services - Service, Finance, Sales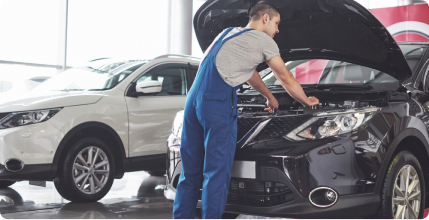 Car Service? You Have Us
Want the best car- service to smoothen your drive? Here with us you get the best assured auto service which includes roadside assistance, Engine Oil Filter Replacement, Air Filter Replacement, Coolant Top-up, Brake Fluid Replacement, etc. Just visit our website for more details and fill the form. Off you go!
Service Specials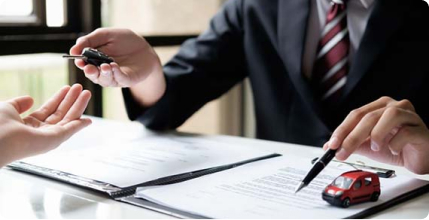 Perfect Avenue For Financing Your Car
Want to know how to finance for your car with us? We'll provide you with our different car financing option to help you lead the way like quick sanction& disbursement of car loan at least possible rate of interest for long tenure, car loan EMI, insurance and warranty claim, leasing car facility, etc.
Vehicle Financing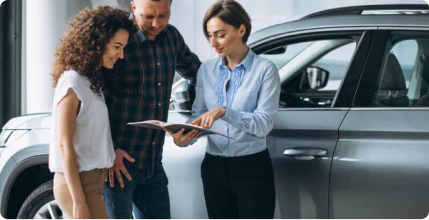 Why buy a car from here
We have wide selection of all cars, SUVs, trucks, crossovers, and hybrids for sale. Our staff, show you best vehicle offers, and take you through our complete line of vehicle inventory. Whether you choose to buy or lease, our team is here to help you find the best car in your budget.
Certified Cars
Review From Google (Most Relevant)
I recently purchased a new Honda Ridgeline from Germain of College Hills. I went shopping for the best price in November of 21' and they gave me the best deal I could find without all the dealer add-ons and "value-added" services most other dealers were plying during this time of low-inventory. I wasn't in a hurry so I didn't mind waiting for my truck to be built and delivered. My salesman Kyle Picklesimer kept in touch with me, and let me know when they were able to add my specific truck to their allocation list, when it was planned to be built, when it was built, when it was planned to be delivered, and when it actually arrived. He also adhered to my very specific requests for how I wanted my truck delivered (no dealer badging, no front plate, no test drive miles, etc…). We were able to complete almost all finance paperwork over the phone, and scheduled a delivery date/time a couple of days after the dealer got the truck. When we arrived the truck was just as I requested and ready to go, unfortunately there was also a power outage and after about 20 minutes, they managed to get a hotspot up and we could finalize with the finance person. Signing the papers took about 20 mins and we were on our way. I would recommend Germain of College Hills to anyone shopping for a Honda. It is a smaller dealer, but they had the best deal and great customer service from my experience.
Big shout out to Kyle and Devin at Germain Honda of College Hills in Wooster. Awsome buying experience. From sales to the financing dep, they had me covered with friendly conversations, and a willingness to help. It was really nice to be able to work with younger guys my age. 100% Worth the visit and I will be returning with future business 🤙
so happy I stumbled upon this site while googling a part number for my new Honda Pilot. I was on the hunt for all weather mats. This was the first site to come up on google and imagine my surprise when i saw that they were having a huge sale. I was just going to by the standard all weather mats but decided to splurge on the high wall ones since they were on sale. I saved close to $100 buying them Germain Honda. I also liked the fact that they take PayPal. The mats were shipped out in a few days and sent via UPS: arrived in 2 days from Ohio to VA. I also told my son about the deal and he bought a pair for his Civic. Our whole family owns Honda cars so I made sure to tell my husband too! He bookmarked their site for a future purchase. The mats arrived in pristine condition, packaging was well put together and I hurried up and put them right in. I think it's great that you get a mat for the 3rd row also. Really great deal! thanks!
I would like to thank Kyle Picklesimer for his incredible service to my husband and I! He kept us up to date on what was going on and answered any question we had. He wasn't pushy, was easy to work with and it was great to getting to know Kyle! We will definitely come back again when we are in the market of getting another vehicle! Thank you to the entire team that made us feel comfortable and we had great conversations with all of them! Thanks to Jason who made the paperwork really easy! Thank you!
Have been trying to figure out how to remove a star from this review but I guess 1 star is as low as it goes. My wife Michelle and I have not purchased a car from Germain Honda, College Hills Wooster, but as we are residents of Wooster, it made sense to allow them to do the service on Michelle's 2018 Honda Accord Hybrid, with just under 25,000 miles. An alert from the instrument panel told us it was time for a routine service call. Michelle made an appointment, and we dropped the car off the night before. Later the next day we received a call from the service advisor explaining that the service tech determined that all 4 rotors and sets of pads were rusted so badly that they needed replaced. A cost of about $1200.00. We were not happy to hear the news but if they're bad, they're bad, so we told them to go ahead and replace them. The next day we picked up the car and the service advisor showed us a picture of one of the rotors they removed. He also noted that the brake fluid color looked good. At that point I asked to see the parts and if they had any idea why they would have gone bad with such low miles. After about 10 minutes the service advisor returned with a service tech, 2 rotors and a set of pads. One look at the parts and I realized what had happened. We were charged for work that didn't need to be done. The debilitating rust they spoke of amounted to a discolored ring around the outer 25-30% of the rotor and some very light pitting. The rest of the rotor was completely smooth and no grooving of any kind. The pads were not glazed and showed no signs of unusual wear. The service tech we spoke with was not the one who worked on the car. His feeling was that the rotors probably should have just been put on a lathe and turned slightly instead of being replaced. At this point the service advisor said that he would remove the $160.00 brake flush charge from the bill repeating that the fluid color looked good, and a flush wasn't needed. So, did that mean that they were going to charge us for doing a flush that wasn't needed or charge us for a flush they didn't do? Neither of those scenarios sounded good to me. By this point I just wanted to get out of there, so we paid the $1300.00 bill and left. I've heard of this kind of thing happening but it's the first for me. John Hoffman, Michelle Johnson
I am LOVING my new (to me) Honda Accord!! All thanks to my guy Mike in sales for being so kind, knowledgeable, patient, attentive and honestly like a good friend! He was there for me when I totaled my car that I was supposed to trade in and always went above and beyond of what I asked of him. He was always very responsive, and I couldn't have gotten a better salesman to help me out with my trainwreck of a situation. I would recommend Mike to everyone!! Not to mention, we also shared the same sense of humor which made things go even smoother!! I appreciate you Mike and EVERYONE at this dealership (with the exception of Steve in sales of course).
Love my honda I purchased here. Jay Stephens has been so freakishly helpful to me throughout this journey and I have also had some really good support while just looking for a newer car. I have only experienced kindness and friendliness from everyone I have worked with there to get me settled in.
Two days ago we bought a 2019 Odyssey with 36,000 miles. You can imagine how disappointed we were when it wouldn't start the next day! We called our salesman, Phil, and he had us in today right away, gave us a rental to enjoy downtown Wooster and found the problem with no charge! A+ service from everyone, sales to service. Great Honda dealer!!!