Apple Tree Honda Dealership in Fletcher, North Carolina
Is this your Business?
Customize this page
Claim this business

Dealership Services - Service, Finance, Cash For Car, Sales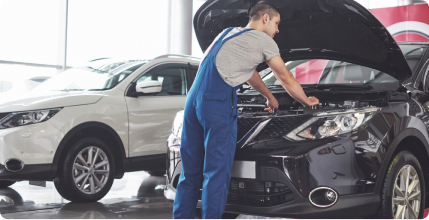 Car Service? You Have Us
Want the best car- service to smoothen your drive? Here with us you get the best assured auto service which includes roadside assistance, Engine Oil Filter Replacement, Air Filter Replacement, Coolant Top-up, Brake Fluid Replacement, etc. Just visit our website for more details and fill the form. Off you go!
Service Specials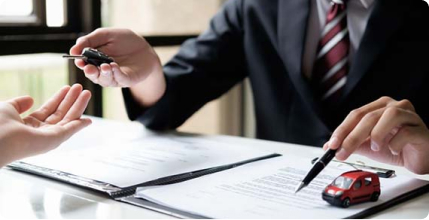 Perfect Avenue For Financing Your Car
Want to know how to finance for your car with us? We'll provide you with our different car financing option to help you lead the way like quick sanction& disbursement of car loan at least possible rate of interest for long tenure, car loan EMI, insurance and warranty claim, leasing car facility, etc.
Vehicle Financing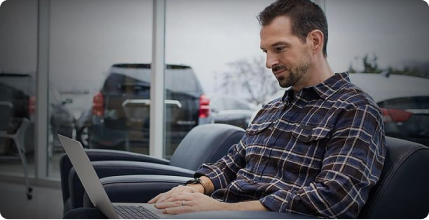 Why Sell Your Used Car With Us?
Want to sell your used car but its not in excellent condition? No problem. Come to us for we accept four-wheeler of all kinds ranging from cars, SUVs, Sudans to vans, jeep , etc. Want more details? Visit our website and check the special schemes, offers and discount. So book your deal near yourself right now.
Vehicle Trade In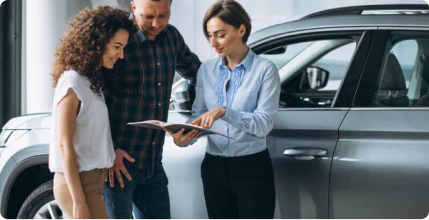 Why buy a car from here
We have wide selection of all cars, SUVs, trucks, crossovers, and hybrids for sale. Our staff, show you best vehicle offers, and take you through our complete line of vehicle inventory. Whether you choose to buy or lease, our team is here to help you find the best car in your budget.
Certified Cars
Review From Google (Most Relevant)
I like my new black edition pilot! I've had a few issues to settle with after the purchase but I am happy with this car! Thanks Ms Woods and Joseph in service for all your help! Only had it a few weeks and made it look a little more aggressive without breaking any warranty agreements! And loving the warranty to 150k! Cost a little bit more but the peace of mind is nice!
Excellent customer service while buying our used Honda odyssey. Mark and the sales manager took great care of us. They were patient and made sure the van was all detailed and ready to go even though it was brand new on the lot. We took it back the next week to finish up some body work, as planned, and it looks great. During the selling process, Mark assured us this van was a good buy, even though there were other more expensive vans on the lot. Definitely recommend this place, and will go back!
I recently leased a vehicle from Apple Tree Honda Let me tell you about the salesman Tony that assisted me. I have been looking and trying to decide to purchase a new vehicle for over 2 years! Was trying to make my old vehicle last as long as I could Over the past 3 months I have talked to Tony several times. He was never pushy, or over bearing in trying to sell me a vehicle. I always ended the conversation as I will give you a call back. Recently I had to get serious in finding a vehicle as mine finally died. Again, I would end the conversation....let me get back to you. Tony never once,nope not one time called me,or blew up my phone. That was such a refreshing change. So the day finally came when I called him back and told him I need a car. I had procrastinated to the point that I had nothing to drive ( was using a friends car). Advised Tony over the phone what I was looking for. He asked for me to let him do a search of cars that were due to come in soon, then ASKED!!!! If he could text me the information. Tony suggested I look at another model car just to see if I might like it, cause it was cheaper. Tony did advise me it would not have the power like the one I wanted,but just see if it had enough for me. I did test drive it 2023 HR-V. It did not have the power and the seats are terribly uncomfortable.Honda you really need to up grade the power, and make the seats a lot more comfortable in that HR-V In the end after some really good information from Tony, I decided to lease a vehicle. The vehicle would not be in for another 2 week I had to rent a car til mine came in. Tony advised me to tell rental department that I had leased a vehicle, but it wouldn't be in for 2 weeks. They gave me a discount That was on a Friday. Apparently Tony kept on eye out to see if there was the exact same model of car that I wanted that came in earlier. And one did. The following Tuesday Tony called me at 6 in the evening asking me if I wanted to come pick up my car. Tony was kind enough to stay over ( til 9 at night) to get me in this car, and saved me a week and a half of renting a vehicle. I am not the most teach savvy of persons, so Tony had to help me set up the " car computer "( that's what I call it) Made sure I had his cell phone number to call with questions. I had one before driving off the lot 😁. I want to stress here that Tony took his time explaining things to me, didn't do any fast talking, and patiently gave me time to take in all the informotion. That's really important for us senior citizens. 😉 So Tony, thank you again for everything! Connie
Excellent service. We live 40 miles away from Apple Tree Honda. We just had our Odyssey serviced locally the day before leaving for a long trip on a Saturday. About 10 miles from Fletcher NC a bad grinding/squealing sound forced us to pull off the interstate. We limped into Apple Tree where Service Coordinator J.P. Prillaman greeted us and got us in quickly, even though we didn't have an appointment. Within an hour a service tech diagnosed the problem. J.P. set us up in a reasonable rental car at Apple Tree, explained that parts couldn't be ordered until that Tuesday, and hopefully the repair completed by Wednesday. All that happened as he explained, and we picked up the Odyssey on time and in good running order.
I brought my Honda in that was making a low grade noise and suspected it was a muffler issue. Following their evaluation, I was told I needed an entirely new muffler system at a cost that exceeded $5,000. Unfortunately, they didn't have the parts in stock and suggested I try a local repair shop for after market parts. A few days later, I went to a Honda dealership in another city and was told that four bolts were loose that secured the system at less than $300 for the work. I appreciate the Apple Tree gentleman that referred me to a local shop and the agent Melissa who was very helpful with explanations. But, I can't speak well for the service representative that totally misdiagnosed (or misrepresented?) the muffler problem. Beware!
We purchased a CPO 2019 Honda Odyssey EX-L Nav/RES from a Honda dealership in South Carolina in March of 2022. After a week or two of driving it, we began to hear a terrible popping noise any time we turned or when we went over any bump in the road. We have struggled for eight months taking it back and forth to the dealership with no results. I was so upset, we were considering if we needed to just trade the car in, even though it is my dream car. We decided to take it to Apple Tree Honda to have a different set of eyes on it. They communicated with us every day and FIXED my van! I couldn't be happier that I can drive my van now with no popping and enjoy taking it on family trips. Great job, Apple Tree!
I do not recommend this place. I was passing through town when I needed emergency tire service. I had waited two hours and was told my car was almost ready. I walked outside and happened to see my car in the spot where they park the cars that are done. I walked to my car... the donut was still on. The key fob inside. They did nothing. I went to talk to the attendant and she was not happy. Fob never should have been left in car. She took the car back and they changed the tire. The attendant was ready to check me out and then realized they hadn't done the alignment. I was there four hours. I realize they are very busy as they do inspections but this wasn't the issue. I understand waiting but not for these reasons. This added four hours to my 10 hour drive that day. Will not recommend. I believe my attendant's name was Courtney. She was the best part of this visit.
While on vacation in Asheville, NC, our Honda Odyssey developed some significant issues that required immediate attention. On checking around, I decided to let the Technicians at Apple Tree handle the repairs. I couldn't be happier. Our Service Rep, Will, kept us informed and went above and beyond to get us back on the road. The repair techs did a superior job making sure everything was done right, and exceeded my expectations. I highly recommend Apple Tree Honda, and the next time I'm in Asheville (I have family here, so visit frequently) and feel the van needs attention, I won't hesitate to reach out to them.